AVON LAKE, Ohio — DEI's Protect-A-Wire offers a cost effective way to protect expensive spark plug wire sets from burning, cracking or hardening, the company says. It also is an excellent choice for wire looms for a clean wiring installation, according to DEI.
Excessive underhood heat can cause arching, engine misfire or damage. Protect-A-Wire is constructed of high-temp-resistant glass fiber material developed to handle 500-degree F direct heat or 1,200-degree F radiant heat; Ideal for all electrical wiring, speedometer cable, or hose up to 10mm in diameter, Protect-A-Wire is resistant to hot oil and chemical spills, and adds protection against dirt and abrasion.
Now, DEI offers seven bulk spool options in colors; black, red and blue; all in 50-foot lengths. Diameter sizes range from 3/16", 5/16" and 1/2", ideal for race teams, engine builders and race shops for a clean, professional look that works with any electrical wiring, hose or fuel line.
For more information about Protect-A-Wire or other DEI high performance thermal products, visit www.DesignEngineering.com, call 800-264-9472, or e-mail:[email protected]. To keep up with the very latest DEI product introductions and company news connect on Facebook, Twitter, Pinterest or subscribe toDEI's You Tube channel.
style="text-decoration:none;"
###
Image Attached: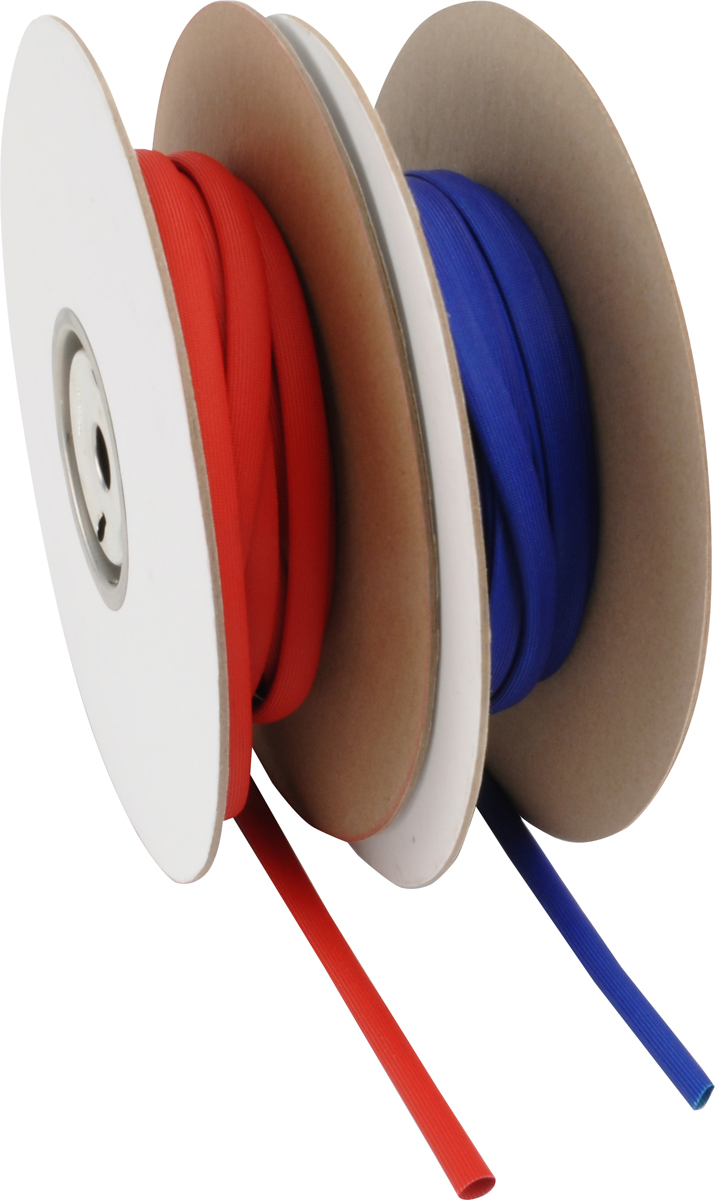 About Design Engineering, Inc. (DEI)
Formed in 1995, Design Engineering Inc. (DEI) is a major U.S. manufacturer and supplier of high performance automotive aftermarket products selling worldwide to a large number of commercial markets – automotive and racing, V-Twin, Sportbike/Metric, ATV/UTV/Off-road, 12 Volt/Car Audio, Industrial, Marine, and Aeronautical. DEI, located in Avon Lake, OH, specializes in the development of thermal and acoustic performance products as well as cryogenic intake systems and related accessories under the CryO2™ brand, nitrous oxide systems and accessories under the Ny-Trex™ brand, acoustical insulation and sound deadening products under the popular Boom Mat™ brand, as well as a full line of performance coolant additives under the brand Radiator Relief™.